The day is finally here! Last evening I debuted my first collection designed by me and exclusively sold through my site,
Domino Dollhouse
. From beginning to end, the process was challenging, eye opening, and completely rewarding. Now I just hope everyone enjoys it. We had a wonderful time behind the scenes...check out these amazing snaps by
Frankie Sin
!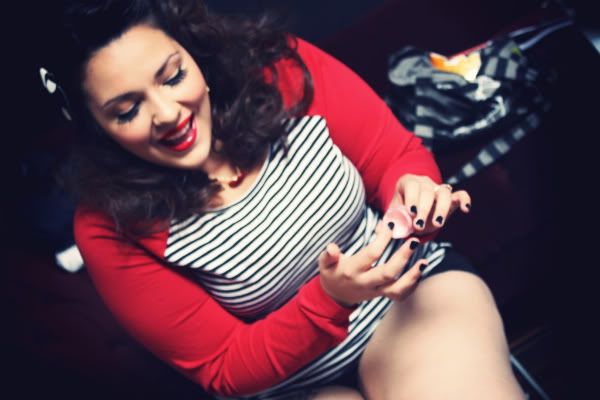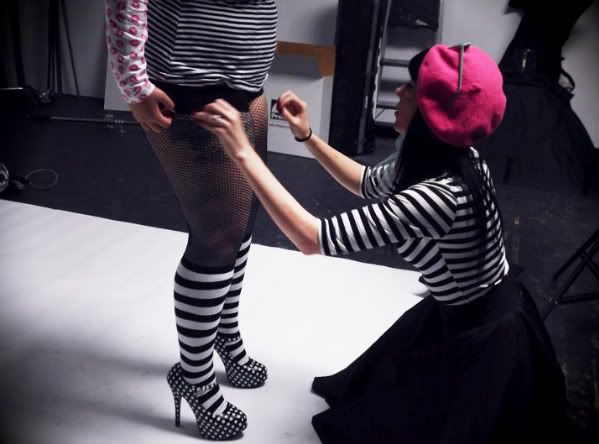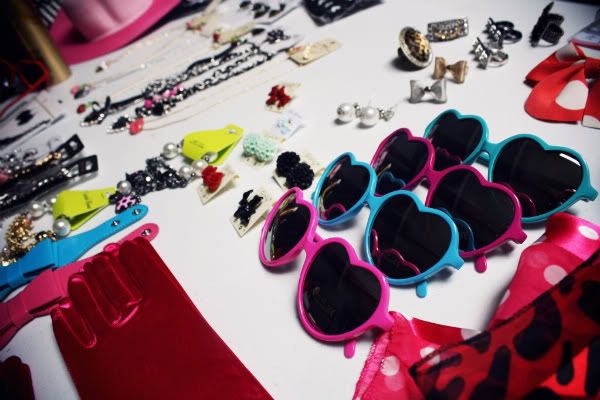 And now...the finished product! Here is a small sampling of the pieces, all now available for sale. Many of the pieces may not be made again, so if you are interested in anything, we don't suggest you wait. To get the purchase details, simply click on the image and you will be whisked away!