Sorry for the lull in some of weekly posts (linklettes, product rodeo, etc)! Hopefully things will be getting back to normal now that my traveling + guests are done for a few months. So, here are the linklettes for the week!
- Raja "Diamond Crown Queen" Video
The song is rather EH, but the visuals are queen-tastic!
-
ASDAH Educational Conference 2011
Interested in HAES (Health At Every Size)? Live in and/or have access to So-Cal events? Then check out this conference! Early registration ends tomorrow, so hop to it!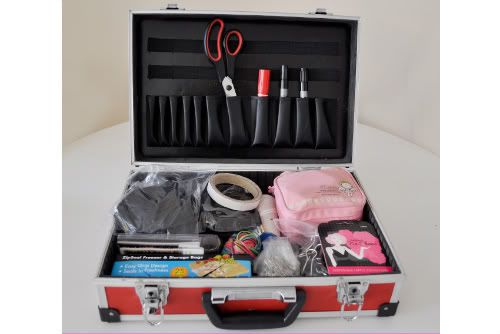 - What's in my Styling Kit?
Hayley gives us a glimpse inside her bag-o-tricks she uses for shoots.
- Weird Al's "Perform This Way"
You know you've made it when Al gives you a make-over! All the proceeds from this song's purchase go to the Human Rights campaign!!