As the seasons start to change (or are supposed to...it's still 100 degrees here in LA), I always like to cultivate some points of focus for my wardrobe. This week, I will be posting 6 of them total. This post features Leather, something that makes me swoon every time. There are some MAJOR plus size pieces in this category right now and I'm trying hard not to drool.
I'm pretty much over the moon for the
perforated pleather waistcoat
from Navabi...I can imagine a million outfits with this one.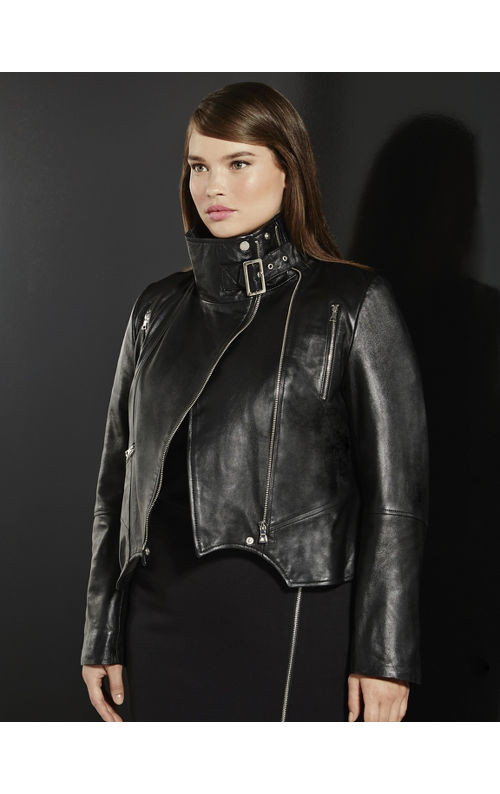 And because it is the most epic of epic leather jackets, this one by Lane Bryant's 6th & Lane category gets its very own image. How PERFECT is it? Tara Lynn looks amazing and I will continue to dream about this piece.