Ok, so if you follow me on Twitter, Tumblr, or Facebook, you might have read that I am pregnant. It's been a long time in the making and I'm super happy to find myself 7 months along with a baby girl. Though I haven't had to make many clothing adjustments just yet, I have gravitated towards everyday clothing that will continue to work for the next few months and beyond. Since I'm already tummy heavy, most of the cuts and styles that I gravitate towards are perfect for a growing bump. The following pieces/places are my GO-TOs for comfort and continued style.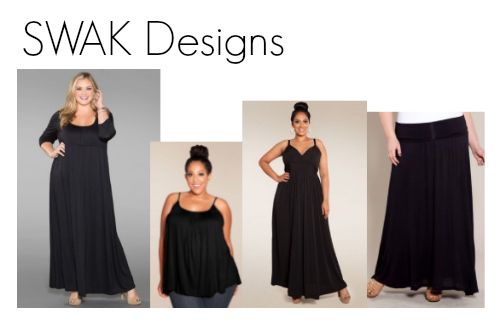 SWAK Designs:
SWAK is my first stop for perfect basics. They carry 1X-6X and while at first glance they might not seem like my kinda place, some of my favorite things come from here. I wear the Pretty Camis, California Maxi Skirts, Sabrina Maxi Dress, and Lois Maxi Dress so often they have pretty much become my uniform. They are all made in the USA (yay!) and will continue to work throughout my pregnancy and after. I buy multiples in black and always have something cute, comfortable, and stylish to wear.
Yours Clothing Leggings:
I have been wearing these nonstop! They are incredibly comfortable and fit awesomely over a large tummy bump without riding up or down. I love the dark prints, but they have other style options too. These may not work all the time for those who aren't tummy heavy, but for those who are they are a godsend.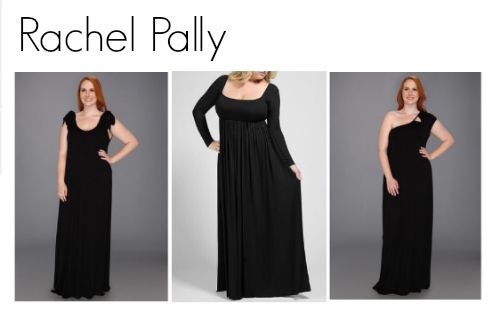 Rachel Pally:
I LOVE Rachel Pally dresses. Her maxis and caftans are incredibly quality and ridiculously comfortable. Her pieces are made in the US and are incredibly stylish. I like to scour eBay and 6pm.com to find her pieces at a great price.
eShakti:
eShakti has a wonderful selection of occasion and work attire, all available with custom measurements. It's PERFECT for when your bump starts to effect how standard clothes fit and offers plenty of options. I received an AMAZING dress from them and I will be debuting in an OOTD soon.
Extra Tips:
Accessories are your friend - concentrate on adding gorgeous necklaces, rings, and bracelets to your basics to convey your style, since basics are much easier to come by in flexible sizes.
Jackets and Cardigans in open styles will finish off your looks and polish them up.
Don't try to force fitted garments unless you are madly in love. It's an uncomfortable time, why not embrace flow and stretch. Even if you've been afraid to before, you can still maintain a chicness with the right pieces.