I dare to say that I'm becoming predictable with these wishlists and inspos, but then I remind myself how few plus size blogs focus on darker fashion. It's important to keep showing new places and creative ways to rock an alternative style in a fashionable way, right?? With that small warning, I present my Spring Wishlist! I'm still all about flowing, lightweight tops, great boots, and killer jewelry. These tops from All Saints are PERFECT for pretty much any size and are oh so easy to wear. Want to know where else all these goodies are from? Click the image to go to my polyvore set for prices and links.
Full disclosure: the Gareth Pugh x Melissa Sandals and the glasses are already in my possession. But they were just TOO GOOD to not include. Also note that the
Gisela Ramirez Bondage Briefs
(which I would wear with the sheer skirt in the warmer months) are now 50% off with the code on her site.
There are a couple of items from Etsy that I'm drooling over as well, but since they cannot be worked into Polyore I'll include them here.
ALLIHALLA Garter Shorts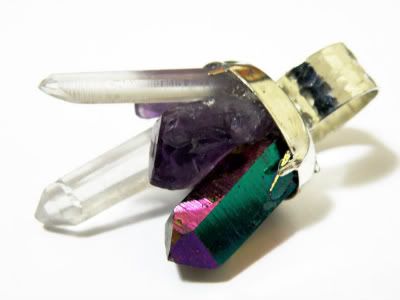 Nubambu Quartz Ring
There are also several pieces from my upcoming collection for Domino Dollhouse that I will be snagging for myself but NO SPOILERS yet, chubblettes!