Sorry, chubblettes...the blog has taken a back seat to my photo shoot this weekend. My store
Domino Dollhouse
's first exclusive collection is being shot this Sunday and I'm feverishly working to make everything perfect! Full report + pics when everything is ready to go!

-
Kingdom of Style's A Saintly Marriage Post
Um, I'll take one.
This All Saints Necklace
is really fulfilling all of my earthy, witchy needs for this summer.
TARINA TARANTINO PRESENTS: BEASTLY BIJOUX from Fuchsia Revolution on Vimeo.
-
Tarina Tarantino's Beastly Bijoux Collection
Best collection she's released in a while. SO, SO IN LOVE.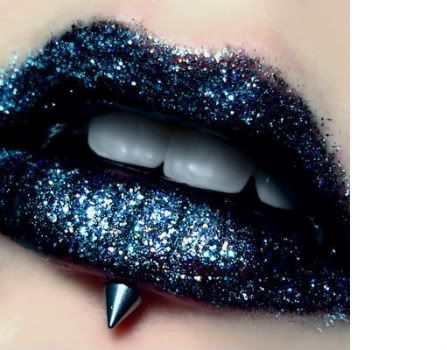 -
Glitter Lips by Di$count
Inspirational...and what's not to love??
- Peter Breeze - "Taxi"
Clubs kids, a ridiculous dance song, and a glittery pig hat.