Time for a fresh, new segment on Chubble Bubble: LINKLETTES! Okay, it's not an idea that reinvents the wheel. But, I've been trying to tap into more creative energies now that I am solely responsible for designing pieces for Domino Dollhouse. After an invigorating chat with my gal
Frankie
, I definitely wanted to follow suite with her blog and create weekly posts cultivating things that week that have tickled my fancy. I'm hoping that this will serve as a spark to my creative juices whenever I'm feeling stumped...and I sincerely hope that it entertains my chubblettes in the process!
-
Betsey Johnson's Fall 2011
Runway show (click that link to watch the show).
My favorite elements were the lace print wigs, mesh print fabrics, the 2nd half's employee model explosion (chubby girls and gay boys make everything better), the floral printed combat boots (particularly the turquoise pair), and the Betsey/Patricia Field dance party explosion at the end. Blogger
Gala Darling
had the pleasure of hanging out and walking in the show...click that link so see her delicious, picture-filled post.
-
The event
Plus London
's Tumblr.
Lauren of
Pocket Rocket
organized this amazing fatshion blogger meet up. Their Tumblr is full of fun images and links about the events and the bloggers included.
-
Lady Gaga's Grammy performance.
I was crazy about her pony tail and her absurd egg. I'm a huge fan of Mugler, Sci-Fi, and latex so I was in heaven. Many will shit-talk her over the top performances and "stunts", but the theatrics and artistic ridiculousness are frankly the ONLY reason I watched the Grammys at all. If the mainstream is over it, the freaks will take her with open arms. Also: see her
stylist's blog
for more in-depth outfit pictures and details.
-
Sopes and Potato Tacos from El Camino Real
.
So, growing up in white-ass Cincinnati, Ohio, I know VERY little about Mexican Food. Actually, up until recently, I knew very little about food that didn't involve pizza or pasta. My switch to Vegetarian life required me to expand my palate, so now I have Indian food, Ramen, and Mexican food under my belt. Long story short: Frankie took me here and now I dream of eating these.
- Jeremy Scott Fall 2011.
Favorite elements: Super hero sequin dresses (complete with capes), furry mary janes, candy colored leather minis, skull sweaters, neon faux fur stoles, and the see-thru moto jackets. If you want to see some great behind the scenes shots, check
here
.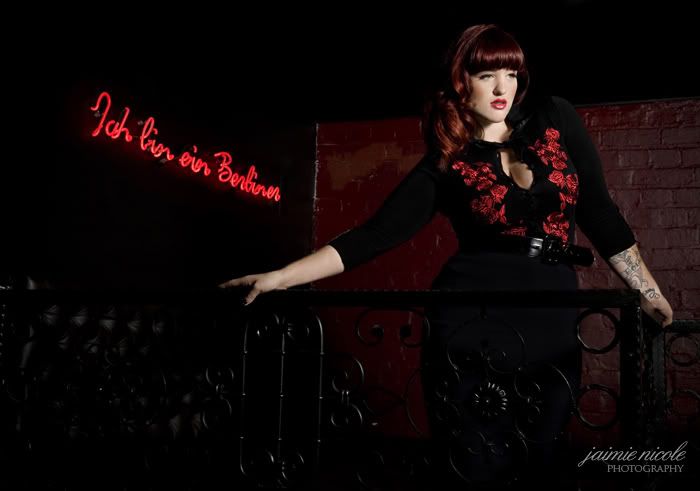 -
Teer Wayde blogs
about her gorgeous Dita Cardigan from Wheels and Dollbaby complete with pics of her insanely hot self.
-
Lush's Trichomania Solid Shampoo
.
Dubious about solid shampoos, I only tried this gem because I received a sample in my last lush order. It was conditioning and HIGHLY thorough at cleaning, but my hair felt sensational.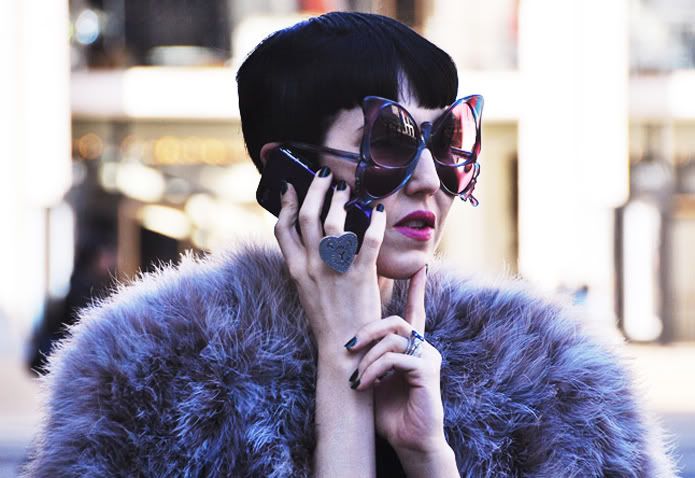 - This picture from the Glamourai
.
The jacket, glasses and ring...SWOOOOON.
And the best for last: Beth Ditto's brand new video

I Wrote the Book

from her solo EP