Since I've been shopping at alternative stores and small boutiques ever since I could convince someone to take me, I often ignored the large department stores. I would scour their small, tiny-skirted racks hoping and praying for something that I could fit in. I would often end up modifying mens clothing or straight up rocking a guys style. Eventually, Torrid came around and I refused to settle after that. I wanted clothing that was cute for me and I would NOT give up my edge. It started occuring to me that I could leave no stone un-turned. Enter: the Department store. Shops like Nordstrom now carry plus size Betsey Johnson lingerie, Steve Madden coats, Juicy Couture track suits, and high-end gowns with serious style. My secret to dressing alternative, yet unique, is to take pieces that are to be worn one way, and style them to be completely different. Since VERY few companies actually cater to subcultures, if you don't get creative, you may be dressing identical to many of your fellow club-goers and concert-attenders. This technique is quite easy when you get the hang of it! It's important to look for unique construction details, proper colors, and the always important fit. Here are a few of my favorite picks from the
Nordstrom plus shop
.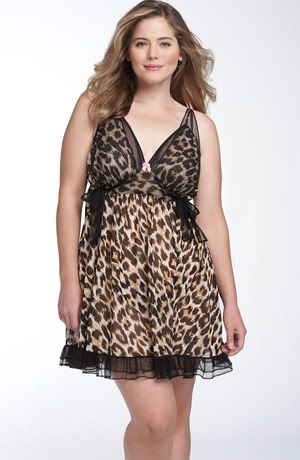 These two adorable nighties are from Betsey Johnson. I have a polka dot version that I like to wear as a tunic, with a simple black cami under it to hide it's sheerness. I'm a size 24 and a 3X/4X and I have no problem wearing the 2X size, as the tummy is generally free size and the bust is stretchy. These are great pieces for layering, make great swimsuit cover ups, AND nightwear. They are also perfect for rockabilly and retro styles. You could also pair them with a corset and petticoat for an adorable, sophisticated goth club look.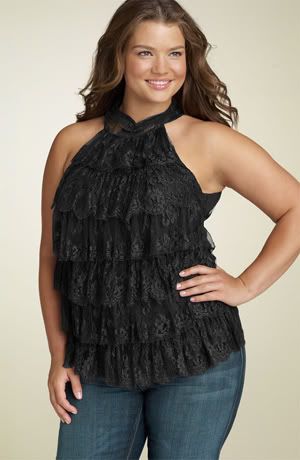 This fun ruffley blouse would be a fabulous "steampunk" goth piece! Style it with a velvet blazer, long black skirt, and an antique gold necklace. Top it off with a vintage hat and leather gloves for a full on steamy, punky 'fit.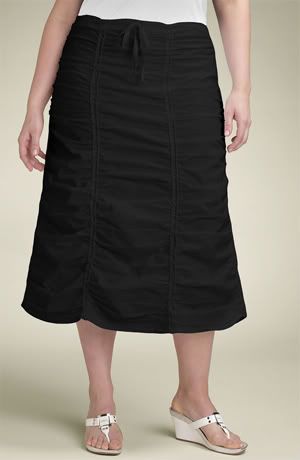 These skirts are PERFECT for cyber looks. Add some chunky
Swear boots
and a hoodie for a casual futuristic outfit.