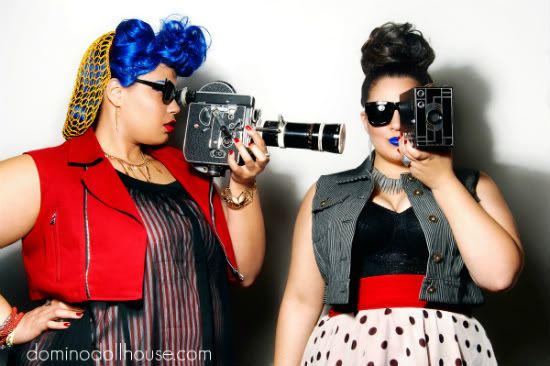 Influenced by British punk, girl gangs, and tough cookies everywhere, the Rebel Rebel Collection is an ode to those brave enough to stand out without apology. Bold colors, striking prints, and loud denim all come together to create an aesthetic that is ultimately badass, yet completely feminine.
With each Domino Dollhouse collection, I get more and more intense about the pieces, the styling, and the overall concept. Infusing my own personal style with what I think my dolls will love is the constant focus and I definitely feel like I'm getting more in tune with both aspects. This collection is full of awesome pieces that can be mixed up within the collection, but also with your existing wardrobe.
Here are my personal favorites that I will surely be snagging for myself.
The collection should be out some time this week (or next at the absolute latest) and the garments will be priced at $45.99 to $69.99. Most of the accessories are for sale as well, so check out the full goods VERY soon.

<3 and chubbles,
Tracy