So, this year for Halloween my husband and I are celebrating 2 years married and 10 years together by taking a trip down the west coast. We'll be in Portland for Halloween and I don't mind shelling out some dough for a fabulous costume! However, I'd still like to get my moneys worth...so I propose a plan! I'm going to pick out a few fabulous dresses and go backwards. I'm going to post the front runners and maybe my Chubblettes can help me out with figuring out which one can be transformed (with accessories) to the most fabulous Halloween costume!!
A few quick restrictions:
1. I cannot wear heels for long periods of time and be happy about it. Must go with wedges, flats, or boots!
2. It's gonna be chilly...some kinda jacket might have to be worn with it for periods of time.
3. I'm just never EVER gonna dress as anything that lives in the ocean. I leave that to my ONLY sea friend,
Jessica
.
Here are the dresses in question...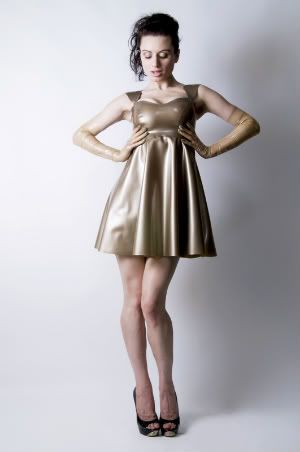 Latex Babydoll Dress in Black or Metallic Pewter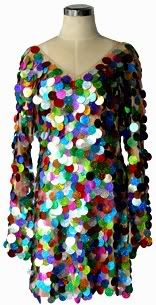 Rainbow Sequin Dress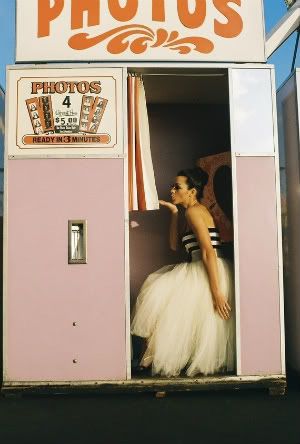 Black/White Stripe Tulle Dress (with Black Tulle)
The latex dress is my favorite, but I'm unsure about what I'd put on my arms to keep from freezing AND, of course, it's the most expensive and tricky to fit. Help, my chubblettes!