Just under a year ago, I created style profiles for a week solid calling them my
"Alt Girls"
. I think Chubble Bubble is due for another round of fabulous dames...so everyday this week, a new outfit + girl description will pop up. The world of alternative fashion is desperately in need of more manufacturers, but with a little creative styling, a fabulous and glamorous look can be achieved.
To get the outfit details of each post, click on the image to be taken to the details on Polyvore.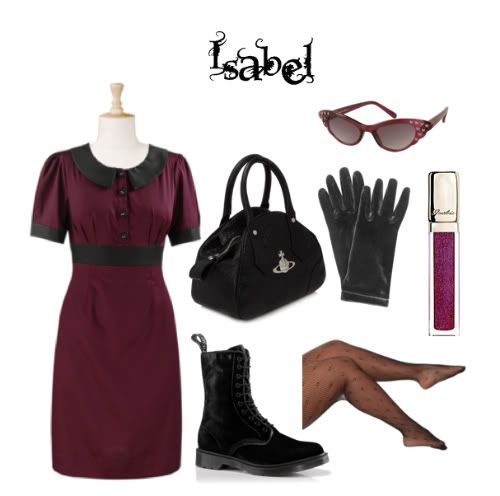 Points of Style:
Velvet, Dark Jewel Tones, Babydoll Silhouettes, Crochet Tights, Vintage Handbags
Music:
Amanda Palmer, The Cure, The XX, Diamanda Galas, Blutengel, Voltaire