This week the internet did not disappoint! So many fabulous things are being created, presented, and experienced this week and here is what I deem to be the best of the best.
-
Chubstr
Chubstr is here! What is it? In their own words:
Chubstr is a style destination for men of many sizes. Whether you call yourself chubby, plus size, fat, plump, or nothing at all, it's not about what you wear, it's about how it makes you feel. Find clothing that helps you create and display your own personal style.
I, for one, love this site and can't wait to see all the Hubba Hubbas work it out!!
-
Tribute to McQueen
These are a few of my faaaaaaaaavorite things! You cannot go wrong with Ms Guiness and McQueen. Yesterday was also the late Mr McQueen's birthday.
-
Help Japan in Any Way You Can
I think the rhyme helps.
Sohui of Filth in the Beauty
has a wonderful list of ways to help Japan during this horrible tragedy.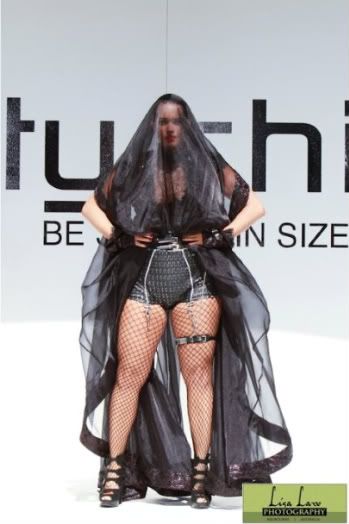 -
City Chic Fashion Show at LMFF
(via
Musings of a Fatshionista
)
Check out these photographs of City Chic's fashion show from LMFF, including the designs from Damn You Alexis. Most of the garments are trendy, but not earth shattering, but it's worth a look! My favorites are in the images above.
-
Jeremy Scott for Swatch

(via 2BD)
I'll take one of each, please!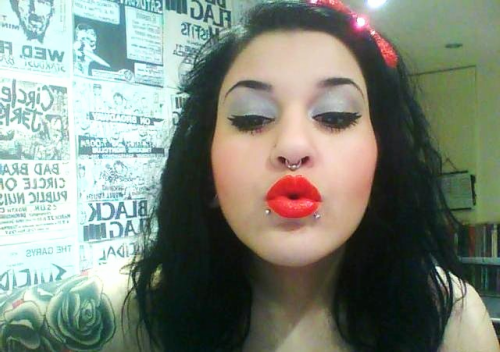 -
Milly Darling's Snow White Post
Milly shows you how to bring Snow White into your closet and make up kit without looking like you are wearing a costume with her Style Crush post. PRECIOUS!
-
Doe Deere Blogazine shared her favorite home inspirations
Ever since the idea of buying a home was just a twinkle in my eye, I started collecting images of fabulous homes/apartments/rooms. She highlights some of my favorite images and some new ones in her post of decorating inspirations!