This week's Linklettes is VERY video heavy but for good reason...so much deliciousness. Also: I'm always interested in new and interesting things for this feature so if you have a blog, a store, or some other creative endeavour you think needs to be a linklette, send us an email at chubblebubble (at) gmail dot com.
Tarina Tarantino's Tilt-A-Whirl Collection
Cotton Candy Colors, her classic jewelry shapes, and carnival themes...there's nothing NOT to love!
Lady Gaga's Born This Way Video
My favorite elements are: the butch, pink-ponied Skelly-gaga - the sci-fi mother queen - HER PAMELA LOVE EARRINGS - probably more things, but it's SUCH a whirlwind that I need more time to process =)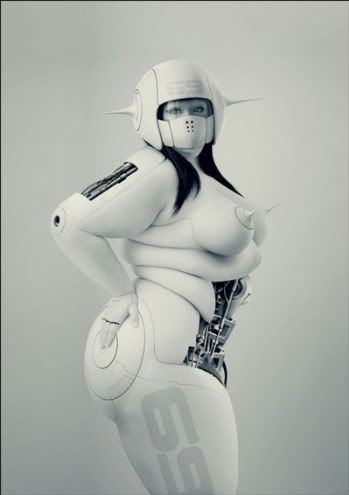 An AMAZING Portrait of
Bea Sweet
by Benedict Campbell
(via
Coilhouse
)
Lane Bryant's Fashion Show Sneak Preview
This, in a nutshell: Ashley Graham in lots of lingerie...including a Gaga-esque studded bra/panty and a studded moto jacket. Also: candy-dyed poodles!! Well done, LB!
Lady Gaga walks for Mugler
Queen Latifah as Ursula by Annie Leibovitz
Deerhoof's "Super Duper Rescue Heads!" Video
So incredibly cute and I want to scream "ME TO THE RESCUE!!"
Trashy Diva introduces vintage-style dresses up to size 24
∆AIMON - EXU REI from ∆AIMON on Vimeo.
∆AIMON's new video for EXU REI
∆AIMON are not only amazing muscians, but I have the pleasure of calling them friends. Their album AMEN is available on iTunes and is a MUST HAVE.