For the past 6 months, I've been looking for the perfect bag. What did I want in a perfect bag? Here were my criteria:
1. Sizable, but not overwhelming - I have lots of stuff to carry around, but it needs to be smaller than an over night bag (my current Betseyville's are often too large for practical everyday use).
2. Black with silver hardware - Many of my bags have gold hardware or are made of very bright patterns, which are not always conducive to a variety of outfits.
3. Large, comfy strap - since the bag is large, the strap must fit easily and comfortably over my shoulder.
4. Leather - I want lasting power with this bag and leather is the the one fabric that can get better over time.
Last week I hit the mall with my partner in crime,
Frankie Sin
, and found THE BAG that satisfies all of the criteria AND makes my heart go pitter patter. SEE BELOW: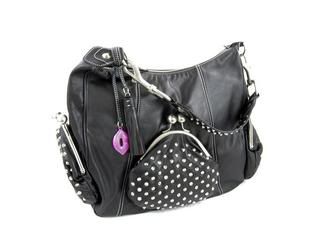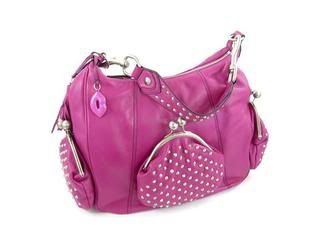 I LOVE LOVE LOVE them...but the pink is SO fun! Which would you choose?