Fluvia Lacerda in the Bust Feb/Mar 2010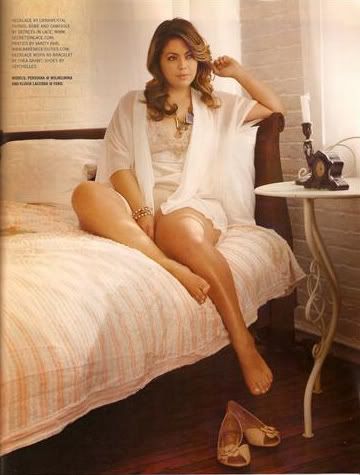 BUST is one of my favorite magazines, but I have to say: I'm a bit disappointed. These pictures were interspersed between a smaller model who wasn't constantly cropped or covered with a robe. Fluvia has an amazing figure and I wish that we could see more of it. For a feminist magazine, why did their stylist feel the need to hide her?
What do you think of the photos?