This week's item comes from those UK fiercies,
Evans
. I LOVE this grey motorcycle jacket because not only is is a fresh, yet versatile take on one of the HOTTEST items out, it is also cruelty free! It runs 55 gbp.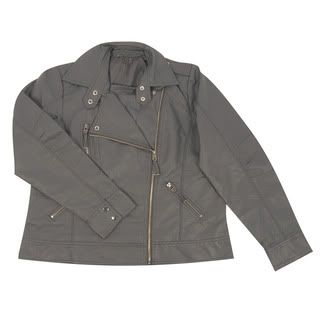 Covet Thursday brings the cream of the crop in this weeks plus-size offerings. Got a product you'd like me to covet? Send them over to chubblebubbleblog at gmail dot com.