I recently popped into Betsey Johnson's Melrose location, with my partner in crime Ms Frankie Sin. Not only was it filled with glorious Betsey items, but many of those items were 30% off! One of those items was this gorgeous cape below: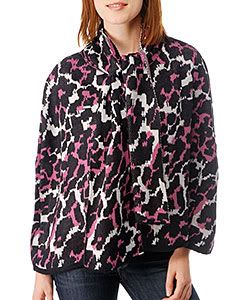 I got it in pink, of course! And since the sale was on and poppin'...these gloves too!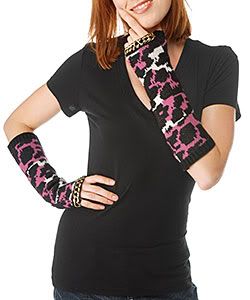 And at the counter:
these hot socks!
There were so many fabulous hats, scarves, and gloves...it was hard to choose!! For my personal style, I find it works best if I keep to well cut, black clothing and go crazy with the accessories! It makes me feel chic AND like I've got limitless possibilities. What do you prefer: crazy clothing or crazy accessories?