- The Superions "Batbaby"
A ridiculous Halloween-themed video from Fred Schneider (B52's) new band, the Superions. Featuring the fat-tastic Babette Bombshell!
- Submit to Virgie Tovar's Fat Positive Anthology
Get the details
here
!
-
Miss Piggy Models High Fashion Looks in November's In Style
Don't be greedy, Miss Piggy! Share with other fatties!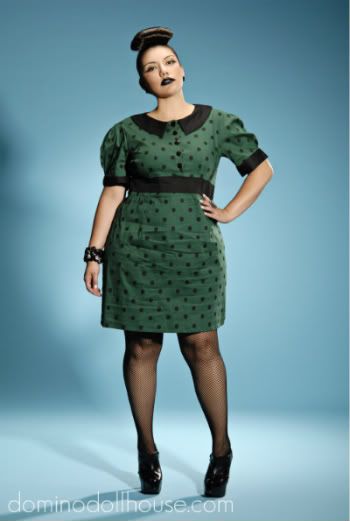 -
Dotty Noir Collection launches TODAY
!
It's time, chubblettes! The newest collection from my store, Domino Dollhouse, will be available for sale some time today. Super excited to see how every one responds =)