With the ebb and flow of trends, popular clothing shapes change, but there is usually some style that big girls can wear, regardless of what the tag sizes. Currently, with many loose, billowing shapes happening, there are many yummy-tummy options being sold. Here are my favorite pieces of the moment that can be worked into wardrobes of ladies of all sizes!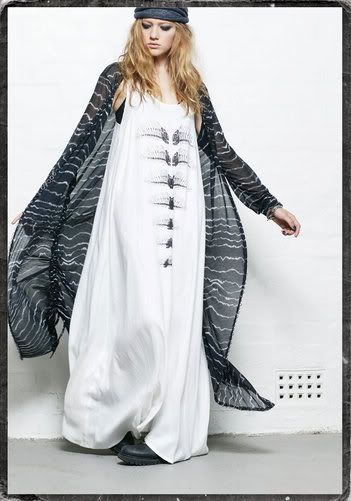 Click above to view the Evil Twin collection...TONS of pieces that are incredibly cool AND flexible in sizing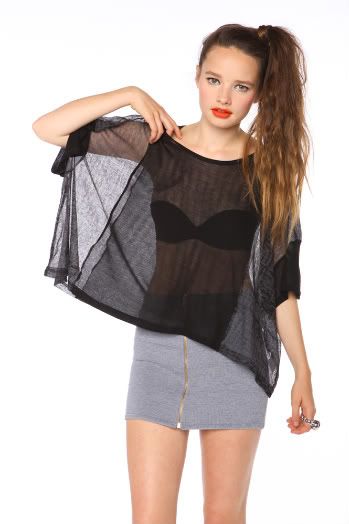 Static Box Tee $28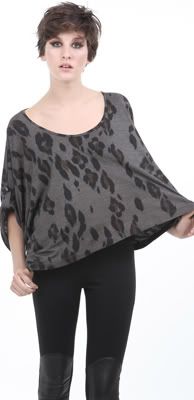 Kill City Leopard Top $90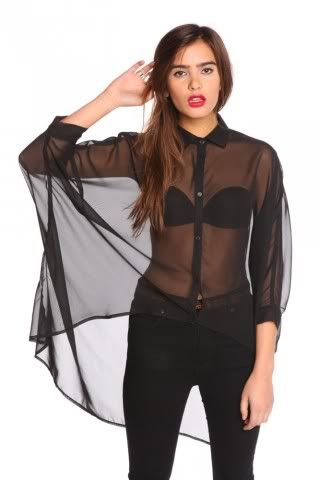 Colette Cape Blouse $38
Bold Stripe Top $30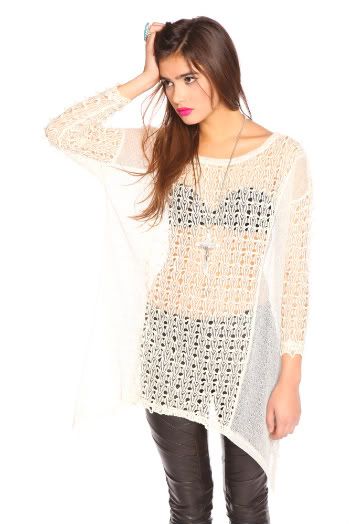 Loose Snag Tunic $48
I know that some ladies (and gents!) are unsure of how to style these or are afraid that they will make you look "bigger". There are plenty of ways to adjust shapes that don't require a needle and thread. Here are my favorite ways to add definition to a loose top/dress.
Belt - Cropped Vest - Cardigan - Jacket - Hoodie - Scarf (tied wherever feels best) - Layered Tank Top - Safety pin the back (an interesting pinning could ENHANCE the design)
And the best advice of all: stop worrying about it making you look bigger and work that flow-y business!!