Somewhere between moving and our 1 year anniversary, my husband and I managed to pull together a joint Halloween Costume. Oh yes...hello 90's nostalgia! We were the kings of partying: Wayne and Garth. All night, people screamed "Party on!" at us...it was very encouraging. Thanks to Frankie, or my wife as I like to call her, we have picture proof. Here are some snaps from the evening!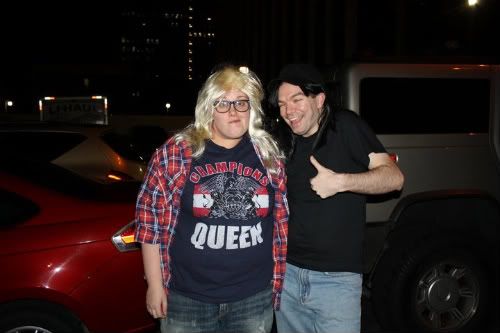 Schwing!!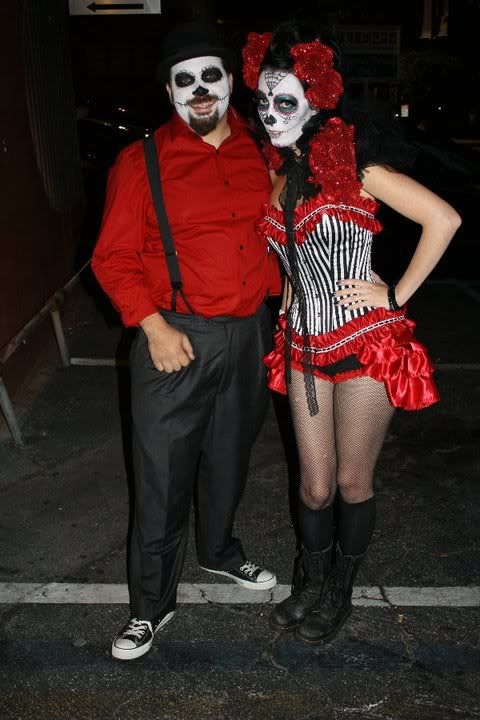 Frankie and Carlos look AMAZING! (Remember that corset? It's from the Valentine's collection I designed awhile back)
Our friend, the GORGEOUS
Asia DeVinyl
was hosting and it was so awesome to see her. I wish I could show her full costume! Bustle, glitter, feather, OH MY!
Costume Specs:
Plaid Top + Jeans - Torrid
T-Shirt + Chucks - Hot Topic
Glasses - Claire's
Wig - Party City
Watch - Big Lots