Fueled by my recent excitement over seeing Scott Pilgrim vs. the World, I wanted to do a great "how to" on dressing like the oh-so cool Ramona Flowers.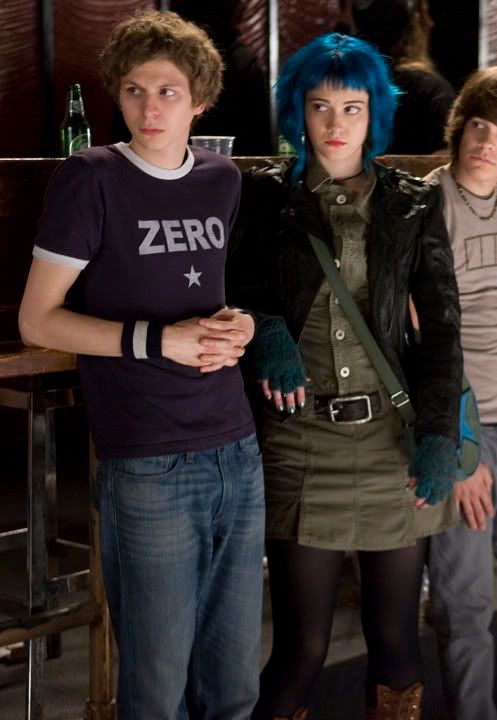 Her look is young, fun, and fairly simple to put together with a little time. Here are some easy steps to follow to get a Ramona inspired look!
1. Layers - From top to bottom, it's important to layer up...which is perfect for fall winter anyways. Her usually formula is top, hoodie, jacket. The top tends to be a more muted shade of her current hair color, ditto for the hoodie, and then either an army jacket or motorcycle jacket over than. For the legs, a skirt or pair of shorts over tights and knee socks complete her clothing look.
2. Accessories - Her most coveted accessories are her goggles, star bag (easy to find reproductions on
Etsy
), and some fingerless gloves. She usually has a low slung belt over her pants in black with some type of silver hardware.
3. Footwear - Boots are the go to tootsie covers. Something flat and knee high with buckles is best...and comfy!
4. Make Up/Hair - Crazy colored bobs sit on her noggin' and her make up is always minimal with a bold pink or red lip.
The most important thing is to HAVE FUN! This is a casual, effortless style that is all about comfort and wear-ability.