We interrupt your regularly scheduled blogging with a special service announcement: I have house fever. The hours I spent digging through online shops and playing in my closet have been replaced (temporarily) by google image searches of home decor and vigorously refreshing new listings on
Redfin
. My husband and I are looking for a little nook to call our own and frankly: it's become a full on obsession. Now, I know that this post has little to do with fatshion per se, but by finding a home with a full size home office will LEAD to the completion of my "top secret" new plus size fashion endeavour. So, with that THINLY veiled explanation in place, I thought I'd share some of the GORGEOUS decor inspirations that have kept me from chubbling your bubble these past few weeks.
I might never leave the bath if this was mine...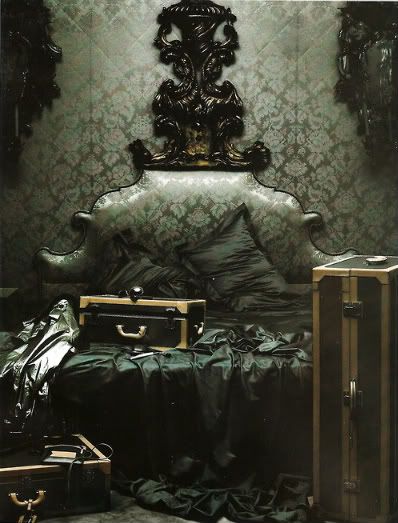 I think this is from a men's fashion campaign, but the colors are spot on for our master bedroom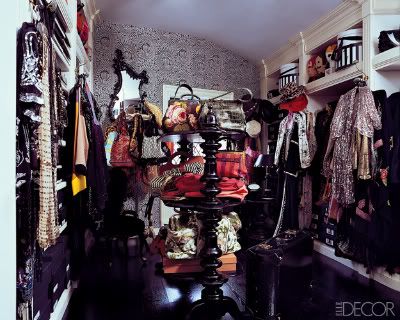 Turning a bedroom into a huge closet/vanity? Yes, please. This is from Anna Sui's home.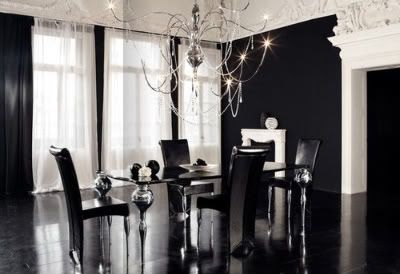 Dining Room...the sleekness calls. Though, 50's diner dining sets have a special place in my heart.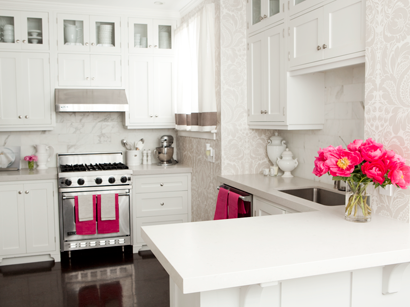 I LOVVVVVE all white kitchens. Or silver and black, but frankly: all white seems much more common. But pleeaaaaaaaase, NO BROWN!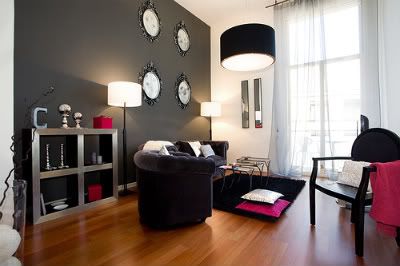 Living room of doom. Or joy. You know what I mean!
Does anybody else have the same obsession? I'd LOVE to see more photos/blogs with fabulous images. Comment section, please!