This April, I'm set to attend my brother-in-law's wedding in a gorgeous botanical garden in Southern Ohio. With my pink hair and penchant for over the top dressing, I've been in search of a setting appropriate dress that isn't obnoxious, but 100% my style. Since it's a big day for my newly extended family, I don't mind spending a bit on the dress, but I would also like something I can use again.
Here are the current front runners...what is your favorite?
This is a custom size piece (belt not included)...I'm thinking black tulle to be worn with a pink belt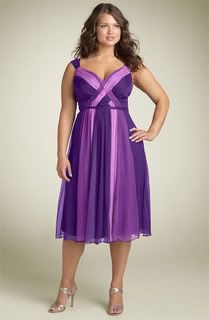 And for shoes, I want to try a pair of Evans heels. Many reviews I've read talk about how comfortable they are and I'd love to incorporate more heels into my repertoire. My pick will depend on the style, of course.